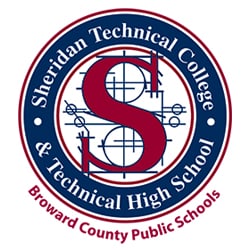 Career Center
Employer/Community Services
Connect with us when you're ready to find the perfect job seeker!
Sheridan Technical College provides training in over 50 areas
View our current program listing at www.sheridantechnicalcollege.edu
Sign up for a free employer account and post jobs immediately to our school
Conduct on-site recruitments at your convenience
Post, update and manage your jobs exclusively at our job board
Search our school's exclusive resumes for qualified job candidates
Match your internship or employment opportunities with our job seekers
Target your postings and become an employer of choice
Receive posting responses directly from our job seekers
Join recruiters nationwide who have found their ideal candidates here
Post a job to the nation's largest network of entry-level job candidates at small and
midsize colleges and universities, community and technical colleges, and art & design
schools. All jobs are viewed through CollegeCentral.com, one of the most visited
entry-level recruitment sites on the Internet.
Visit our online job board. Post jobs and search resumes here www.collegecentral.com/sheridantechnical
The STC Career Center invites you to recruit on our campus.
Meet with qualified candidates at your convenience!
Participate on one of our industry Advisory Committees.
Brand your company with our students and alumni!
Student/Alumni Services
Career assessment is one of the many services provided by the Sheridan Technical College Career Center. These assessments are carefully designed, comprehensive career planning systems that will provide you with information about yourself,occupations,schools,and programs of study. Career assessments can be very useful for those who are uncertain about the array of career possibilities and may significantly improve the decision making process. The Sheridan Technical College Career Center operates under the auspices of the School Board of Broward County, Florida; therefore, career assessment services will be provided at no charge. Utilize the very latest career assessment techniques and systems available to assist you in formulating your career plan.  Contact Ivan Jasper at 754-321-5414 or ivan.jasper@browardschools.com
The Career Center is here to help you explore career options, prepare for your job search and develop your employability skills.
Career Assessment
Career Counseling
Interviewing Preparation
Job Placement Assistance
Job Search Strategies
Mock Interviews
Networking/Advisory Opportunities
On-Site Employer Recruitment
Resume & Cover Letter Assistance
Workshops
Contact us for additional job seeker resources.
The STC Career Center is a professional, dynamic and engaging facility utilized to assist students, alumni and employers in meeting career/employment related goals.
Our mission is to provide career development programs, services and supports that are responsive and accessible to our students, alumni, employers and community.
Our vision is to build student competence and confidence to enter the competitive and evolving global workforce.
Career Center services include:
Workshops
Job Search/Interviewing/Employment
Resume/Cover Letter/Thank You Letter/References
Social Media Responsibility/Soft Skills/Dress for Success
Job Search
Individualized resume building
College Central Network/Job board
Resume posting/Employer resume search
Personalized referrals and recommendations
Interview preparation/Mock interviews/Video interviews
Employer/Partnerships
Networking
On-site interviews/Guest speakers
Instructor industry contacts/Advisory members
Future employment/Intern/Externship sites
Student/Alumni Services
Showcase your talents to over one million registered employers at College Central Network!
Create, upload and update your resume, portfolio, cover letter, and more. Submit them to recruiters seeking qualified job candidates like you.
Students and Alumni, register now! www.collegecentral.com/sheridantechnical
The Employ Florida Marketplace is your one-stop online resource for job listings, education and training opportunities, career building assistance and much more. www.employflorida.com
We are proud to partner with several community agencies that provide resources to help you to become more competitive in your job search,including http://careersourcebroward.com/.Contact us for additional job seeker resources.
For more Information or
to make an appointment,
contact Kelly Ellis Bonny.
kellyellis@browardschools.com
or 754.321.5514