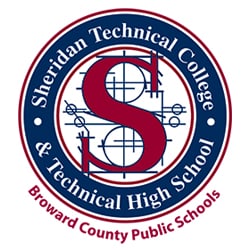 Hospitality and Tourism
Program Length:
600 hours / approx. 6 months – full time [B]lended
 Schedule:
M-R           8:00 a.m. – 2:30 p.m.
F               Online
Course Content   
This program prepares students for employment as entry-level line supervisors and management/supervisors in the
large hospitality industry in South Florida. Training includes supervision and management skills, front office training,
hotel operations,quality guest services training,sales and marketing, food and beverage,and basic computer training
and opportunities for job internships.
 Technical Skills Covered
Quality Guest Service
Front Desk Operations
Hotel & Resort Management
Management & Supervision
Reservation & Transportation
Guest Cycle
Hotel & Resort Operational Financial
Events Management
Tour Production and Distribution
Tourism Destination Marketing
Industry Certification & State Credential Exams:
Students will be prepared to take an approved state and/or nationally recognized industry certification or licensure exam in their field of study.
 For more information on program cost, schedule, content, and admission requirements, see the Hospitality & Tourism .To get started in the Hospitality & Tourism program contact jessica.clark@browardschools.com  or call her at 754.321-5445