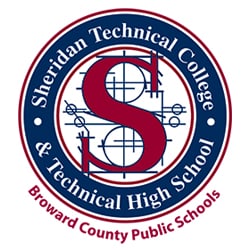 Military Spouse Program
Sheridan Technical College and the School Board of Broward County are proud of those men and women who serve our country through military service.  In an effort to aid the families and spouses of those who dedicate their careers to our country, we are pleased to offer our Military Spouse Program.
Sheridan has many career training programs that can easily be transported as the military family moves from base to base.  Our eLearning Broward, distance learning program makes training from home effortless for many programs or our face to face classes provide quick hands- on training for many of todays in demand careers.
Potential programs of interest include:
Medical Records Transcription
Early Childhood Professional Certificate
Court Reporting
LPN
Accounting/Bookkeeping
Administrative Assistance
Cosmetology
Information Technology
Nails or Facial Specialty
For more information contact a guidance counselor today!