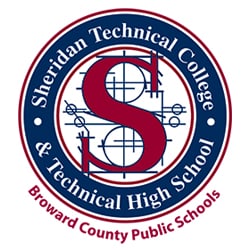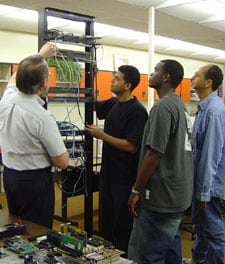 Network Systems Administration
1050 hours | Blended
The Network Systems Administration program is designed to prepare students for employment as an Information Technology Assistant, Computer Support Assistant, Network Support Technician, Systems Administrator, Systems Engineer, Wireless Network Administrator, and Data Communications Analyst. The content includes instruction in basic hardware configuration and troubleshooting; networking technologies, security, wireless networking, IP Phones, network administration, data security and backup, customer service and human relations skills.
The Network Systems Administration program prepares students for the CompTIA A+, Network+, and the Microsoft Certified Technology Specialist (MCTS) certification exams. The Microsoft Certified Technology Specialist (MCTS) certifications provide the foundation for Microsoft Certification. These certifications are designed to validate your skills on the features and functionality of key technologies. You can show your depth of knowledge in one specific technology, earn multiple MCTS certifications to show breadth across different products, or build on the MCTS to earn a Microsoft Certified IT Professional (MCITP) certification.
MCTS candidates are capable of implementing, building, troubleshooting, and debugging a particular Microsoft technology. The certification provides employers with a means to identify those qualified individuals who have the appropriate skill set to do the job successfully. Once you pass your first Microsoft certification exam you will become a "Microsoft Certified Professional" (MCP).
3 Specific MCTS Certifications are covered in the program:
MCTS: Windows 7, Configuration (Exam 70-680 TS: Windows 7, Configuring)
MCTS: Windows Server 2008 Active Directory Configuration (Exam 70-640 TS: Windows Server 2008 Active Directory, Configuring)
MCTS: Windows Server 2008 Network Infrastructure Configuration (Exam 70-642 TS: Windows Server 2008 Network Infrastructure, Configuring)
Two Additional Certifications are included in this program:
CompTIA A+ Certification, for Computer Diagnosis and Repair, and
CompTIA Network+ Certification, for Network Diagnosis and Repair
For more information on program cost, schedule, content, and admission requirements, see the program flyer or contact
Maude Richard, Guidance Counselor
Sheridan Technical College
754-321-5444
maude.richard@browardschools.com