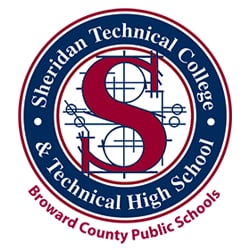 Global Logistics and Supply Chain Technology
From sourcing materials to distribution and transportation, a supply chain is the critical connection between clients and businesses. Members of the supply chain manage the entire life cycle of a product, which includes how a product is acquired, distributed, allocated, and delivered. 
In an ever-expanding global marketplace, supply chain management is one of the fastest-growing professions. In 2016, more than 3,000 supply chain jobs were posted in South Florida. Entry-and mid-level supply chain personnel who can operate at the highest level of effectiveness are needed around the world.
Sheridan Technical College proudly partners with Broward College and the Council of Supply Chain Management Professionals (CSCMP) to offer eight industry certifications, which include:
Supply Chain Management Principles
Demand Planning
Supply Management and Procurement
Warehousing Operations
Inventory Management
Manufacturing and Service Operations
Transportation Operations
Customer Service Operations
Classes Start Date August 14, 2019
Blended learning schedule- Monday-Thursday 5pm-1030pm and online curriculum
Internships with Community Partners
For more information on program cost, schedule, content, and admission requirements, see the program flyer or contact
June Armstrong, Student Advisor
june.armstrong@browardschools.com
754-321-3903