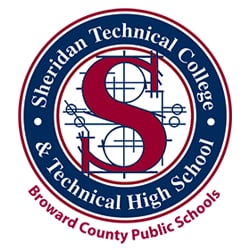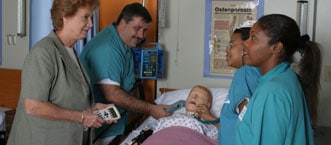 PATIENT CARE ASSISTING Program Length
290 hrs I 10 weeks
Description of Program
The Patient Care Assistant (PCA) program prepares student for employment as cross-trained nursing assistants and provides foundational knowledge and skills. Students receive training in communication and interpersonal skills, infection control, safety/emergency procedures, promoting residents' independence, and respecting patient rights. The PCA works in the hospital setting as a member of the healthcare team under the direction of the nurse. Duties include taking vital signs and assisting patients with basic tasks. A certificate is issued at the successful completion of the program in accordance with State guidelines.
Graduates are eligible to take the Certified Nursing Assistant (CNA) certification examination. The Florida Department of Health/Board of Nursing will issue a certificate to those who pass the examination.
Requirements for Admission
•Orientation/Testing/Counselor – see back page for details
• High School Diploma/GED (preferred)
• FDLE Background Screening Clearance
• Drug Screening Clearance
• Completed Physical/Immunizations
• Health/Accident Insurance
• Transportation
Industry Certification & State Credential Exams
Students will be prepared to take an approved state and/or nationally recognized industry certification or licensure exam in their field of study.
•CNA Certified Nursing Assistant
Schedule
• Full Time: Monday – Friday
7:00 am – 1:30 pm
• Part Time: Monday – Friday
7:00 am – 11:00 am
Enrollment of New Students
•October 7,2021
• January 12, 2021
• April 4, 2022
For more information contact the program counselor:
Victor Calderon Guidance Counselor
Sheridan Technical College
754-321-5443
[email protected]