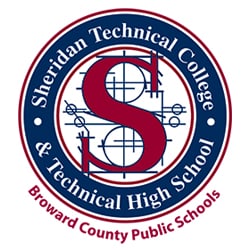 Medium & Heavy Duty Truck & Bus Technician II – Diesel Maintenance Technician
Medium and Heavy Duty Truck and Bus Technician II
750 hrs | WEST CAMPUS ONLY!
The Medium and Heavy Duty Truck and Bus Technician II program will teach students the skills necessary to properly maintain and repair the heavy diesel commercial vehicles that carry products and passengers across our nation's highways. The students will learn to maintain and repair commercial vehicles according to the strict Federal Department of Transportation (DOT) guidelines. Students will learn safe and efficient work practices.Students will gain the skills necessary to repair air brake systems, electrical systems, steering and suspension systems, preventative maintenance and more. Upon program completion, students will receive a technical certificate as well as supplemental certificates in brake adjustments and DOT annual inspections. The course will also prepare the student for successful entry in the industry whether it is working for a large truck or bus fleet, a dealership or a local repair shop or mobile service. The course will include training in preventative maintenance and repair, HVAC systems, steering and suspensions systems, drive lines, medium and heavy duty brake systems, communication, record keeping, leadership, human relations and employability skills.
For more information on program cost, schedule, content, and admission requirements, see the program flyer or contact
June Barocas, Student Advisor
June.Barocas@browardschools.com
754-321-3903
Medium and Heavy Duty Truck and Bus Technician 2
Diesel Maintenance Technician