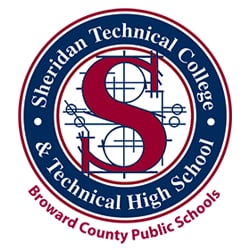 Child Care Center Operations
Child Care Center Operations/Florida Director Credential – 
45 hrs | Online
The Child Care Center Operations program is an approved Department of Children and Families (DCF) course and is included on the State of Florida's approved "Overview of Child Care Management" course list for earning a Florida Director's Credential.
The administrator of a child care facility is a multifaceted position that requires an extensive amount of skill, knowledge and expertise in program administration. Florida Legislature mandates in the Child Care Licensing Standards that directors of licensed child care facilities have a Director's Credential.
Click here for registration information on Child Care Center Operations. 
Then fax to 754-321-5635.
The required textbook for the course is Developing and Administering a Child Care and Education Program (9th Edition) by Sciara, Dorsey, Lynch, and Adams. The Publisher is Wadsworth-Cengage Learning.  You can purchase the textbook through sites such as www.amazon.com, www.half.com,www.ebay.com or the publisher. However, you would need to order it and allow enough time for the textbook to get here before the class starts.  Make sure you order the 9th Edition.
Call today to find out more about our Child Care Center Operations Program!
Jessica Clark, Guidance Counselor
Sheridan Technical College
754-321-5445
jessica.clark@browardschools.com