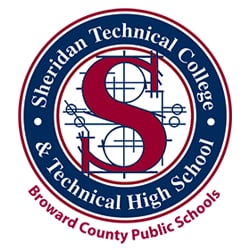 Child Care Center Operations
Child Care Center Operations/Florida Director Credential – 
45 hrs | Online
The administrator of a child care facility is a multifaceted position that requires an extensive amount of skill, knowledge and expertise in program administration. Florida Legislature mandates, in the Child Care Licensing Standards, that directors of licensed child care facilities have a Director's Credential.
The Child Care Center Operations program is an approved Department of Children and Families (DCF) course and is included on the State of Florida's approved "Overview of Child Care Management" course list for earning a Florida Director's Credential. The program is 45 hours (8 weeks) and is available online only. The tuition for students who are considered Florida residents for tuition purposes is $174.00. Classes are available every 9 weeks. Please refer to the program flyer for further details.
Admission and registration procedures are as follows: (Printer friendly version click here)
1. Orientation
All students must attend an orientation prior to enrollment. Please select one (1) orientation option below.
Online Orientation:
www.sheridantechnicalcollege.edu/how-to-apply/online-orientation/
Password (counselor)
On-campus Orientation:
Main (Hollywood) Campus: Tuesdays at 9 a.m.-10 a.m.
Report to Building 11, Office of Student Affairs no later than 8:30 a.m. to register.
2. Complete Requested Paperwork
Please complete the following admissions forms using black ink only. Forms are provided in the links below.
Note: The authorized credit card charge amount is $174.00 for tuition.
3. Submit Documents for Counselor/Advisor Review
Submit requested documents by fax (754.321.5422) or in-person at the Main campus (Building 11, Office of Student Affairs).
Items to provide:
Valid picture ID

Two (2) acceptable proof of FL residency

Florida Residency Declaration form

Workforce Education Registration Application

Learner's Rights & Responsibilities form

Admissions Interview Sheet

Credit Card Authorization Form (Not required if registering in-person)

Proof of name change and/or additional documents may be required (if applicable)
4. Register for Class
Registration is on a first come, first served basis and is complete once payment is processed. Prospective students can register upon receiving approval from the program counselor/advisor or designee. Registration is held throughout the year, so verify course availability and registration dates. Students registering by fax must submit the Credit Card Authorization form along with the required admissions documents. Students registering in person should report to the Building 12 at the Main Campus, Monday-Thursday 7:30 a.m.- 8:00 p.m. or Friday 7:30 a.m. – 4:30 p.m.
Note:
Please note the required textbook for the course is Developing and Administering a Child Care and Education Program: 9th Edition (ISBN:9781305088085). The textbook can be purchased at the STC bookstore or other book vendors (Amazon, Ebay, the publisher, etc). Please allow sufficient time for delivery prior to the start of class.

All resources and forms are also provided below.
Required Admissions Forms
Level 1 Florida Director's Credential Requirements
Although the following is not a requirement for admissions, it is a requirement to obtain the Level 1 Florida Director's Credential after completing this program.
18 years of age

High School Diploma or GED

45 hour Introductory Child Care Training
(Part I, Part II and Early Literacy)
Active Staff Credential

8 hour Special Needs Training

*Overview of Child Care Management approved course
(*Child Care Center Operations is included on the Department of Children and Families (DCF) list of approved "Overview of Child Care Management" courses)
Program Secretary/Designee
Iris James
754.321.5403 (Phone)
754.321.5680 (Fax)
Program Counselor
Jessica Clark
Jessica.Clark@browardschools.com
754.321.5445
Office Hours:
T,W,Th,F
7:30 a.m.-3:00 p.m.
M
10:30 a.m.-6:30 p.m.
*Unavailable during orientation (Tuesday: 9 a.m.-10 a.m.)