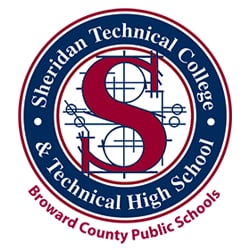 Class "B" Driving
Commercial Class "B" Driving
150 hrs | WEST CAMPUS ONLY!
The Commercial Class "B" Driving program will prepare students for entry-level employment as a professional local truck driver. Upon successful completion of the program, which includes 200 miles of local and highway driving, Commercial Class "B" Driving students will receive a technical certificate, and will be able to test at our facility for their Class "B" Commercial Drivers License (CDL). Commercial Class "B" Driving is a job preparatory program that instructs students in:
Proper loading and securing of cargo
Pre-Trip/Road inspection
Maneuvering
Backing
Employability skills
Commercial Class "B" Driving students will be instructed daily as they maneuver around our multidirectional driving range for approximately the first half of the program. They will practice concepts previously covered in the classroom and the basic procedures needed to safely operate large 24 ft. trucks prior to being taken on the road. The remaining portion of the Commercial Class "B" Driving program will be spent on driving on all different types of highways. Although the main emphasis will be on driving, time will be spent each week in the classroom learning defensive driving and extreme weather driving techniques.
Schedule:
Day classes: 7/9/21, 8/6/21, 9/14/21, 10/13/21, 11/12/21, 12/17/21, 2/1/22, 3/2/22, 4/8/22, 5/9/22, 6/7/22​
Day Schedule:  Monday – Friday:  7:00 am – 2:30 pm (9 weeks Class A or 5 weeks Class B)
Night Classes: 7/8/21, 9/9/21, 10/10/21, 2/1/22, 4/11/22
Night Schedule:  Monday-Thursday 5:00 pm – 10:30 pm.  (Class A – 16 weeks / Class B – 8 weeks)
Requirements:
· A valid driver's license, and another form of documentation proving residency in Florida.
· You must attend an orientation which is held on Tuesdays. Please come to the front office by 8:00 am to complete paperwork for registration. Orientation will begin at 8:30 am.
· A CDL permit – please make sure you review the CDL handbook to pass your written CDL permit exam taken at the DMV.
For a Class A permit, study general knowledge, air brakes, and combination vehicles (Sections 1, 2, 3, 5, and 6).
For a Class B permit, you will only be tested on general knowledge and air brakes (Sections 1, 2, 3, and 5).
· A seven (7) year driving record – while you are at the DMV, please request your 7-year driving record. This does not mean you need to be driving for 7 years. If you are driving for only 1-3 years, please ask for a (3) year driving record. If you are new to Florida, please be aware that the course fees will be higher than Florida residents who have been residing here one year or longer.
· A DOT medical physical (The DMV requires you have this document before attempting the written CDL permit exam). When you get your physical, please make sure it is done with a DOT approved doctor. While you are in class, you will be subject to drug screening in accordance with DOT policies.
Tuition:
Class A: Tuition, Fees, Books and Supplies (Approximate) – $2000
Class B: Tuition, Fees, Books and Supplies (Approximate) – $1000
Be advised that classes fill up quickly and your paid registration is required for entry into the classroom. Students are admitted on a first come, first served basis, with a restriction of six (6) Class A students, and two (2) Class B students per class. If you require financial assistance, please contact: Broward County Community Action Agency- (954) – 357- 5025 or Career Source Broward (954) – 677-5555
For more information on program cost, schedule, content, and admission requirements, see the program flyer or contact
June Armstrong, Student Advisor
[email protected]
754-321-3903