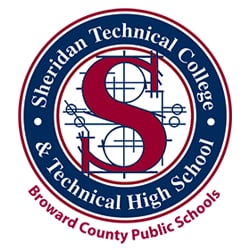 Diesel Maintenance Technician
Diesel Maintenance Technician
600 hrs | WEST CAMPUS ONLY!
The Diesel Maintenance Technician is an exciting new accelerated "Boot Camp" type program that prepares students for a wide array of career opportunities in the commercial diesel repair industry. The Diesel Maintenance Technician program will teach students the necessary soft and hard skills needed such as employability, problem solving, and recommended OSHA (Occupational Safety and Health Administration) procedures for entry level success.
Students will learn safe and efficient work practices, while the main focus of the program will be CMV (Commercial Motor Vehicle) Preventative Maintenance and Air brakes systems. The students will have the exposure to and also learn the skills necessary to repair ALL heavy vehicle systems including system diagnostics. Students will enjoy hands-on experience learning while maintaining and repairing an active fleet of trucks for our Commercial Vehicle Driving program.
Program start dates:  7/12/21, 9/30/21, 1/3/22, 3/17/22
For more information on program cost, schedule, content, and admission requirements, see the program flyer or contact
June Armstrong, Student Advisor
[email protected]
754-321-3903
New classes start: 2/5/21 and
4/28/21
Click here for Diesel Scholarship Information for prospective students.