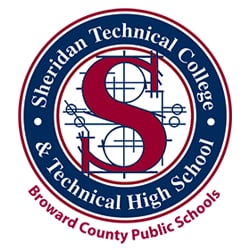 English for Speakers of Other Languages (ESOL)
The English for Speakers of Other Languages (ESOL) program prepares students to communicate competently in English in appropriate situations and perform in the skill areas of listening, speaking, reading, and writing, with equal value placed on each. The ESOL Program is a language arts program which is competency based and provides instructional opportunities for adult Limited English Proficient (LEP) or Potentially English Proficient (PEP) students.
The length of the program is based upon the study needs of each student. The ESOL program is open-entry/open-exit, which allows students to enter and exit the program when their individual needs have been met. There is a $20 activity fee for ESOL classes and a $15 test fee for Florida Residents – $30 for classes.
Classes are given throughout the day and evening, and online to fit adult students' schedules. The ESOL program focuses on conversation, pronunciation, and grammar along with reading and writing skills. Six (6) levels of English for Speakers of Other Languages are provided. In addition, a seventh (7th) level, Academic ESOL, is available for those advanced students who want to further refine their speaking, reading, listening, and writing skills. (Hablamos Espanol para ayudarle en el proceso de inscripcion.) For more information on our ESOL program, please call 754.321.5431.
Cost:
$30 Tuition fee
$15 (CASAS) Test fee
$20 Student Activity Fee
Books are not included.
The ESOL test will last for 2 hours.
For information on registration and placement test please contact Lidia Munoz, ESOL Department Secretary at 754-321-5431 or email [email protected] .
English Class Schedule:
Monday to Friday
8:00 a.m. to 11:00 a.m.
Monday to Friday
11:45 a.m. to 2:45 p.m.
Monday to Thursday
6:00 p.m. to 9:00 p.m.
For Online class information, call 754-321-5451.