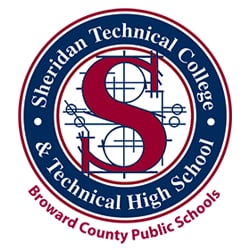 GED® Preparation
The GED® Preparation program is available to those students who do not have a high school diploma and intend to enroll or are currently enrolled in a Workforce Education Program. This course provides individualized instruction in preparation for the GED® test and allows you to work at your own pace. The GED® Preparation course includes the four subject areas measured on the GED® test:
Reasoning through Language Arts
Mathematical Reasoning
Science
Social Studies
  We offer the GED® preparation course online and and face-to-face.  For more information on our ONLINE GED®test preparation course, please call 754 321-5451.
Prior to enrolling in the GED® preparation course you will need to take the TABE placement tests.  The TABE tests is offered at the MAIN campus, Monday – Thursday at 9:00 a.m. in Building 11  and at the WEST campus on Tuesday and Wednesday at 9:00 a.m. in Room 116, no appointment necessary. There is a $15 testing fee and you will need to bring a photo ID.
Take Your GED® Test
Sheridan Technical College offers the new 2014 GED® test on computer; a brand new way to take today's test and earn your GED® credential.
The GED® test on computer offers test-takers a better testing experience, featuring:
Same day scoring
24/7 registration and scheduling online
Flexible testing and pay as you go options
Detailed score report including college and career readiness information
An electronic, secure, diploma and Smart Transcript
Online access to view, print, and request a professionally printed diploma free of charge
The GED® test must be taken in person, at an official GED® testing center. Register today at www.GED.com. A testing fee of $32 per subject is required. Credit card payments are made online at time of registration.
The GED® test contains 4 content areas:
Reasoning Through Language Arts – 150 minutes
Mathematical Reasoning – 115 minutes
Science – 90 minutes
Social Studies – 70 minutes
GED® Test Passing Scores: (145 -164) per subject; GED® College Ready Scores (165-174) ; GED® College Ready + Credit (175-200)
Must be 18 years of age, however, 16 or 17 year olds may be eligible if they meet the underage Broward County requirements listed below. Broward County GED® testing requirements for 16 or 17 years olds:
Provide proof of official High School withdrawal.
Provide proof of passing scores on the GED Ready® Practice Test. You must be enrolled in a GED® preparation class in any Adult, Community or Technical College in Broward County and take the GED Ready® Practice Test.
Complete the CTACE Workforce Education GED® Underage Waiver Application which must be notarized and signed by a legal guardian.  This form will be provided from your instructor.
Complete the Florida GED® Testing Program Underage Waiver Form which you will receive once you begin the registration process online at www.GED.com.
Submit all documents to your GED instructor to begin the approval process.
*Accommodations are available with prior approval.  More information is provided on the GED.com website.