Culinary Arts
Professional Culinary Arts & Hospitality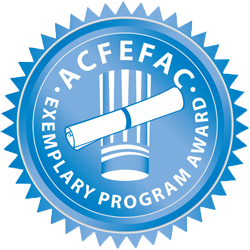 Be part of the exciting culinary industry!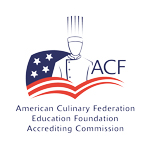 Love food? Train for a career in the Culinary Arts to become a cook/chef. The program covers Garde Manger (Cold Foods), Hot Foods, Culinary Baking, Sanitation & Safety, Nutrition, Supervision & Management, and Controlling foodservice costs. This program is accredited by the American Culinary Federation Education Foundation, Inc. Accrediting Commission and articulates with Broward College towards a Culinary Arts Management Degree. Students may apply for experiential credit if currently employed in a qualified food service position. Total hours each term will be a combination of classroom, lab and on-line work. Qualified students have the opportunity to obtain the ServSafe and Certified Culinarian Certifications.
Additional Skills Covered:
Safety and Sanitation
Nutrition Principles
Human Relations Management
Menu Planning
Purchasing & Receiving
Catering & Beverage Service
Dining Room Service
Equipment Management
 Fruit, Vegetable & Salad Preparation
International & Classical CuisineBakery and Dessert Preparation
Entrepreneurship
Basic Science/Math Skills
Communication Skills
Employability Skills
Volume Foods
Controlling Food Service Costs
Industry Certification & State Credential Exams:
Students will be prepared to take an approved state and/or nationally recognized industry certification or licensure exam in their field of study
College Credit Transfer Opportunity and/or Advanced Standing:
Upon completion of the program and meeting eligibility requirements, including the attainment of an aligned industry credential, students may be awarded credits toward an Associate Degree by Broward College or the Florida College System. Students must enroll in Broward College within 2 years of completing their program at Sheridan Technical College. Additional college credit may be awarded with the attainment of additional industry credentials.  
| 2019-2021 | 2020-2021 |
| --- | --- |
| Completion rate- 90% | Completion rate – 91% |
| Placement rate- 89% | Placement rate – 81% |
| Graduation rate- 55% (due to Covid) | Graduation rate – 85% |
| Certified Culinarians- 0% | Certified Culinarian- 0% |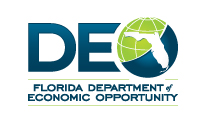 Job Outlook in the South Florida Tri-County Area:
According to the Florida Department of Economic Opportunity, the current South Florida Tri-County entry annual salary range for Professional Culinary Arts & Hospitality positions is approximately $21,500 – $35,100.  Actual wages may vary according to education, certifications, and experience.
Enroll in our Professional Culinary Arts & Hospitality program today.
To get started in the Professional Culinary Arts & Hospitality program contact the    Advisor;  [email protected]  (754-321-5445) today!
Program Length:

1200 hours/approx. 12 months – full time
Delivery Method:
Traditional
Days & Times:
Monday – Friday
7:00 a.m. –  1:45 p.m.
Full time
Get Started on your Career Plan Today!
Easy As 1-2-3
Step 1⇒ Attend a Program Orientation
Step 2 ⇒ Take the Tests of Adult Basic Education or meet exemption criteria
See your counselor/advisor for details on test exemption criteria.
Accommodations for testing are available to qualified individuals.
Visit the Office of Disability Services for details before testing.
Step 3 ⇒ Meet with your counselor/advisor
Receive test results
Discuss technical or academic program placement
Special needs
Financial aid
Registration procedures