Automotive Technology
Advanced Automotive Technology Ford ASSET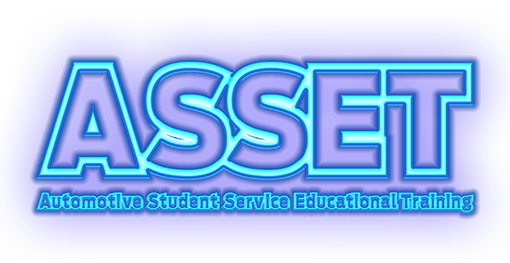 Advanced Automotive Technology Ford ASSET
Program Description:
A NATEF Master Level Program
The Ford ASSET program is a partnership between Ford Motor Company, Ford and Lincoln dealers, and select community colleges and technical schools.  Each year, it produces skilled technicians with competitive advantages not available through other training programs.
The Ford ASSET program combines academics such as Mathematics, and Applied Physics with English and Social Studies to ensure you have the technical skills necessary to adapt to rapidly changing technology, and the communication skills required to effectively diagnose customer concerns.
Learn from a Ford Trained and ASE Master Instructor.
Program Content
Introduction to Automotive Technology
Advanced Electrical and Electronics Systems
Advanced Heating and Air Conditioning
Advanced Brake Systems
Advanced Maintenance and Service
Advanced Steering & Suspension Systems
Gasoline and Diesel Engine Repair
Advanced Engine Performance
4×4 Manual Drivelines and Transmissions
Automatic Transmission
Get a Competitive Advantage
For those looking for a career with a Ford or Lincoln Dealer, the ASSET program provides some competitive advantages:
° Learn Ford Motor Company's technical curriculum using Ford Vehicles, Special Tools, and the latest Diagnostic Equipment.
° Receive up to 100% of the same Ford Service Technician Specialty Training credentials that technicians receive attending Ford Motor Company training centers.
Earn While You Learn
Gain valuable hands-on experience through multiple internship semesters at sponsoring dealerships.
Sign up for the Ford ASSET Course today!
Enroll in our Advanced Automotive Technology Ford ASSET program today.
For more information on program cost, schedule, content, and admission requirements, see the program flyer or contact Derrick Montanez at 305-764-7243 or via e-mail at  [email protected]
Program Length:

2400 hrs / Full Time 24 months / 80 weeks
Program Offered:
Enrollment dates vary. Contact program counselor/advisor for details
Delivery Method:
Traditional
Approximate Cost:
$8,61
Days & Times:
Monday – Thursday
7:00 am – 12:00 pm
Dealership (hours vary)